Trust your cargo to MYC International Logistics
MYC International Logistics is rapidly earning a reputation for reliability and service by consistently exceeding our customer's expectations. We have established an experienced team of international freight forwarders, and over time built a global network of trusted partners who set the same standards of service that we do.
Our business is built on getting your consignment from A to B with the minimum of stress. The secret to our success is that we take care of business as efficiently as possible and build lasting relationships along the way.
Repeat business and personal recommendations have helped us to grow sustainably and secure our place in the market. So whether it's a whole container, a few boxes, or specialised freight, rest assured, when you entrust your cargo to MYC International Logistics we'll deliver.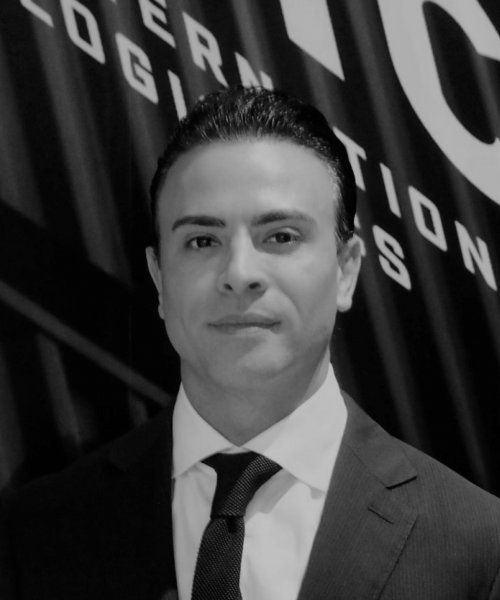 We love what we do and we care about delivering the best services for our clients.
In everything we do, we do it with our clients' best interest. We challenge the industry standards and have a hand-picked experienced team to service clients. Our service is tailored to each individual client and no job is too hard. Did I mention, We love what we do!
Raffaele Sellaro
Managing Director
Need to know more about how MYC is better?
MYC International Logistics is proudly Australian-owned and operated. We're a local company with global outreach.
With a dedicated team locally, as well as committed and honest partners globally, MYC is positioned to deliver, while also remaining competitive and reliable.
We are a modern company with old-fashioned values.
We're proud of our track record, but we're always looking for innovative ways to improve what we do.
We offer professional and personalised service as standard and remain committed to helping our customers to navigate their way through the cargo-sphere with ease and efficiency.
We believe in transparency in all that we do. With MYC, there are no surprises and unnecessary hidden fees or charges. We won't try to confuse you with complicated freight jargon (in fact, we're happy to go out of our way to educate you on any freight terminology) and we take pride in our accessible, accountable and straightforward approach to business.
The cornerstone of MYC is our clients, so we go the extra mile by allocating each customer an account manager who becomes their nominated point of contact. These freight experts will personally oversee your shipment from pick up to delivery and provide you with regular status updates throughout the process.