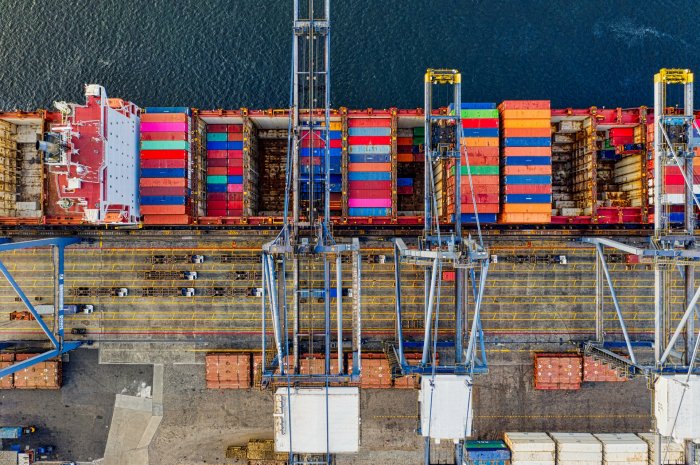 As we hit the midway point in the year, we've summarised some of the most prominent delays and fee increases from 2022 so far, and highlighted upcoming holidays to be aware of when planning your shipments.
Note: Please be reminded that we cover primary shipping concerns in our monthly newsletter. Read and check our monthly newsletters and industry updates to stay up to date with the latest updates that might affect your shipments.
Upcoming holidays and closures to be aware of
When placing orders and shipments, please be aware of the following holidays over the next 6 months and plan your shipments accordingly to avoid delays:
China:
Mid-Autumn Festival: 10 -12 September 2022
National Day of the People's Republic of China: 1-7 October 2022
Australia:
Christmas Day: 25 December 2022
Boxing Day: 26 December 2022
Make sure your shipments are prepared for the upcoming holidays
A reminder that it's very important all orders are placed well in advance for space and timing as we come up to the holidays and Christmas period.
Thank you very much to all those who have done so. Please continue forward planning for the holiday period as this will be integral to getting your shipments transported on time.
Shipping delays in 2022 so far
1. The Shanghai lockdown in China.
From February 2022 onwards, a COVID-19 outbreak began to spread through the city of Shanghai, sending the city into lockdown as a result of China's "zero-COVID" policy. It was the most widespread outbreak in Shanghai since the initial outbreak. The virus outbreak and consequent lockdown has had a heavy impact on global economies, among them Australia's.
Even before the lockdown, Chinese ports were congested. But by May 2022, there were 412 unberthed ships outside of Chinese ports. The lockdown ended on June 1st, after two months in isolation.
Though Shanghai ports recovered quickly – in fact, almost entirely, with container throughput rebounding to 95.3% by May 26 – the backlog that was created as a result is still causing global delays.
2. Omicron outbreak on the East Coast of Australia.
In January, New South Wales and Victoria saw the peak of the COVID-19 pandemic as many people across the states became unwell with the virus.
This impacted turnover at Australian ports, as not only did workers need to be rigidly tested, many also suffered from what is being called 'COVID hangovers' and weren't able to perform at their best.
3. Empty container delays.
After the prevalence of empty containers in 2021, 2022 saw the issue continue, as many container transport operators experienced a 5 to 20 per cent reduction in available staff.
Some staff shortages meant that containers were not going through biosecurity measures (including BMSB verification inspections) for up to 4-6 weeks.
4. MUA industrial action.
Patrick Terminals had been negotiating a new enterprise agreement with the MUA since February 2020. The MUA launched over 200 industrial actions against Patrick Terminals during this negotiation period.
These industrial actions saw significant delays across Australia's ports, especially Patrick Terminals in Sydney, Melbourne, Brisbane and Fremantle. Late last year and coming into this year, Patrick Terminals in Sydney was seeing vessel delays of up to 8 days, and Melbourne saw vessel days of up to 9 days and increasing.
The industrial action and subsequent delays eased when an in-principle agreement was reached in February 2022.
Shipping rate increases this year
See below the shipping fee increases that we have seen so far in 2022:
1. In March, ANL & CMA announced that, effective as of ​​1 April 2022, the Bunker Adjustment Factor was to increase in Australia.
2. The Australian government applied an additional 35% tariff to imports from Russia and Belarus, effective as 25 April 2022.
3. The Victorian International Container Terminal (VICT) applied a 'temporary tariff' as of February 1st to recover 'extraordinary costs' from transport companies. The VICT increase was $3.97 (excluding GST), much lower than the per container charges of other transport operators.
If you have any questions or feedback, please don't hesitate to get in touch with your MYC liaison or call us on +61 8 9253 0121.