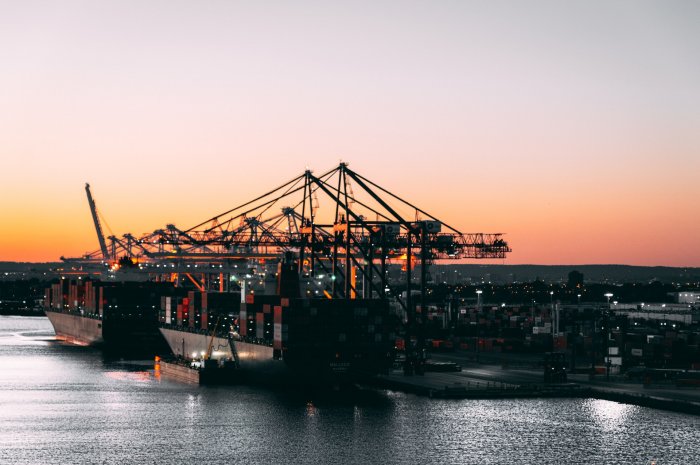 As we come into BMSB risk season, it's imperative that you stay up-to-date with your cargo's requirements and whether they need to go through risk measures.
In this month's update, we also cover spot rate and long-term freight rate changes, and changes to the way we will be reporting on cargo.
Be prepared for BMSB risk season
Each year during Brown marmorated stink bug (BMSB) season, certain seasonal measures apply to targeted goods that were manufactured in or shipped from target risk countries. The BMSB is a pest that poses a significant biosecurity risk, as they often try to breach borders by hiding inside imported shipping containers, machinery goods and packaging.
The BMSB season covers goods that have been shipped between 1 September 2022 and 30 April 2023 (inclusive), and vessels that berth, load or tranship from target risk countries within the same period.
The BMSB is not dangerous to human health; however it feeds on and damages crops, gardens, and often takes shelter within homes in large numbers.
If you're wondering whether BMSB measures will apply to your goods, consider the below questions:
Will the goods be shipped between 1 September and 30 April?
Will the goods be shipped as sea cargo?
Have the goods been manufactured in, or shipped from, a target risk country?
Are the goods categorised as target high risk or target risk goods?
If the answer to all of the above questions is 'yes', then your goods will need to go through BMSB measures.
Target risk countries include the USA, Ukraine, United Kingdom, and Poland. See more countries here.
Shipping updates and news in August 2022
1. China rates have continued to reduce; however, European rates stay high.
2.Operation Jardena cracks down on cargo reporting. The Australian Border Force (ABF) has announced that it will be cracking down on cargo reporting with "Operation Jardena".
This initiative will look to address longstanding vulnerables in the supply chain and drive out criminality.
As part of this, it will be imperative that all Sea Cargo Reports contain the correct information and are delivered within a timely manner. Sea Cargo Reports (SCRs) are statements made to Customs by a cargo reporter about the cargo being carried on board a vessel.
Sea Cargo Reports must be lodged at least 48 hours prior to the ETA of the vessel at the first Australian port.
As a result, if we receive a request for SCA that is out of timeframe, deficient, has discrepancy on container types or is non-compliant in any other way, the team will request an amendment and/or appropriate explanation prior to lodging the report.
As always, we are here to assist if you have any questions or issues.
If you have any questions or feedback, please don't hesitate to get in touch with your MYC liaison or call us on +61 8 9253 0121.