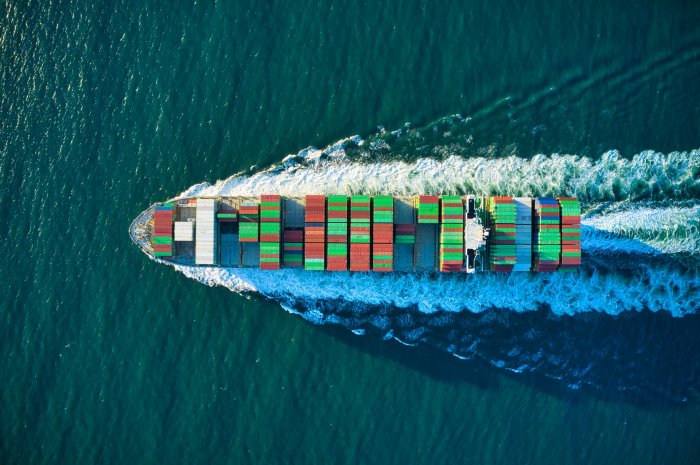 As we come up to Q3, the shipping sector is as busy as ever and facing extra turmoil from COVID-19.
With congestion at Chinese ports worsening as a result of COVID spread, the shipping world is struggling to deal with the disruption to global supply chains.
Stay up-to-date with all the relevant news in shipping with our June update below.
MYC Logistics headquarters
Top ten shipping companies make up 70% of global TEU capacity
Around 80 percent of goods globally are carried by sea, amounting to a throughput of around 775 million TEUs (twenty-foot equivalent units, roughly the size of a 20 ft long shipping container) each year. However, ten shipping companies make up over 70% of the global TEU share.
See the top 10 shipping companies around the world below as of June 2021 below. You can keep up-to-date yourself here.
Maersk (4.1 M TEU)

MSC (4.0 M TEU)

CMA CGM (3.0 M TEU)

COSCO (1.7 M TEU)

Hapag-Lloyd (1.7 M TEU)

ONE (Ocean Network Express) (1.5 M TEU)

Evergreen Line (1.3 M TEU)

HMM Co Ltd (0.8 M TEU)

Yang Ming Marine Transport Corp (0.6 M TEU)

Wan Hai Lines (0.4 M TEU)
What's happening in shipping right now
Here are the top news items in shipping right now:
COVID-19 shortages are creating a surge in costs for businesses trying to source materials, in sectors from building to cars and electronics,  making economic recovery more difficult Australia-wide.

Find out more here

.

A recent COVID-19 outbreak has hit China ports hard. Yantian and Shekou port operations are currently suspended and there is a five day vessel turnaround due to the subsequent lockdown.

Ocean freight prices increased in June and space is limited, which will likely result in a record high in ocean freight rates in July.

As a result of a surge in demand related to COVID-19, the prices of sea freight have skyrocketed across the world. Soon, consumers will be facing the effects of these price increases.

Read more here

.

DP World, Hutchinson, Patrick Terminal and Australian Amalgamated Terminals will see a Vehicle Booking Service (VBS) fee increase.

From July 12,

containers that are packed

in khapra beetle risk countries that will be unpacked in a rural grain growing area will require offshore treatment to protect Australia from the risk of the khapra beetle entering.

In Q3, effective as of 1st July until 30th September 2021, there will be a ONE Bunker Surcharge (OBS).

ANL Container Line has also advised that, as of July 1st 2021, ANL BAF will be increasing.




If you have any questions or feedback, please don't hesitate to get in touch with your MYC liaison or call us on +61 8 9253 0121.