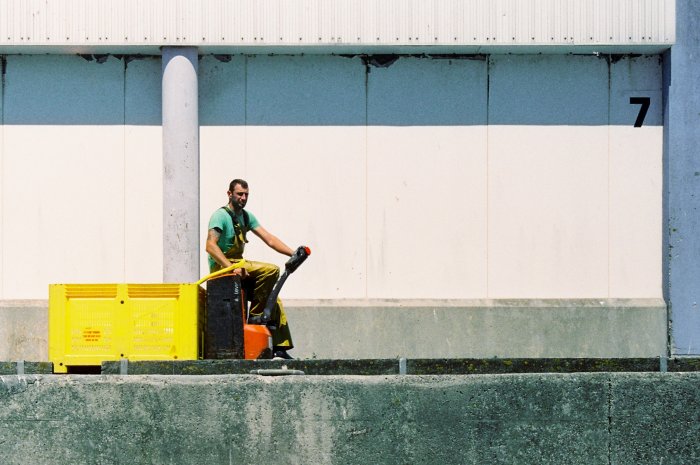 Recent extreme weather events and natural disasters pose significant challenges for global shipping operations, from Cyclone Gabrielle in New Zealand to the devastating Turkey-Syria earthquake.
Locally, we also saw tightening regulation around cargo reporting and compliance checks.
Verified Gross Mass compliance requirements
Shippers have been put on notice as the Australian Maritime Safety Authority (AMSA) is reported to be conducting compliance sampling of containers.
AMSA is conducting the checks in line with the Verified Gross Mass (VGM) requirements set out in Marine Order 42 – Carriage, stowage and securing of cargoes and containers (MO42).

MO42 legislates that the actual gross mass of each container must match the gross mass that has been declared in the cargo information supplied to the vessel's master.

For more information about VGM requirements and your compliance obligations, please visit the AMSA website.
Shipping updates and news in February 2023
1. NZ weather causing major delays to shipping and inland deliveries

Following weeks of worsening weather in New Zealand, a cyclone that's been named one of its worst this century has battered the country's North Island. Major ports have been evacuated with operations put on hold until it is safe to return.

2. Sea Cargo Reporting Requirements and Inspection Arrangements

The Australian Border Force (ABF) has released an Australian Customs Notice on mandatory reporting timeframes and updated free storage arrangements for Full Container Loads of containerised cargo, which has been selected to be subject to ABF compliance activity.

Read the full Australian Customs Notice from the ABF here.

The Freight and Trade Alliance (FTA) has also provided an update on advice to members titled 'CARGO HOLDS AND FCL STORAGE CONCESSIONS', which clarifies the circumstances in which financial relief is offered to industry when cargo is on hold.

FTA members can read the full update here.
3. Introduction of AUS-India Free Trade Agreement.

The Australia-India Economic Cooperation and Trade Agreement (ECTA) entered into force on 29 December 2022.
On December 13, the Australian Border Force (ABF) released new advice on the Entry into Force of the ECTA. The Customs Notice sets out preferential rates of customs duty that apply to goods deemed to be Indian originating.
Read the ABF's full update here or see more details about the agreement here.
4. Patrick Terminals increases existing charges and introduces new landside charges from March 2023.
You can read Patrick Terminals' statement here, or read the Container Transport Alliance Australia's analysis of the fee increases here.

5. DP World introduces Energy Charge.

Logistics company DP World will be increasing fees and introducing several new charges, including an Energy Charge that will apply to all import and export containers handled by DPWA Terminals.
The Energy Charge seeks to cover variations in fuel and electricity prices, and will be added to each container transaction.
The increased charges have been in effect since the start of February 2023.

6. Introduction of weight mis-declaration at DPWA in Melbourne.

DPWA has introduced a "Pondus" charge for weight mis-declarations at their Melbourne facility.

Import containers are statistically sampled and weighed on the Pondus stand, which is a calibrated weighing device. A fee will be applied on units with an absolute weight variance greater than one metric tonne compared to the declared weight.

If the absolute weight variance is less than a metric tonne, there will be no charge incurred.

The applied fee will be AUD $232 plus GST, per import shipment.
If you have any questions or feedback, please don't hesitate to get in touch with your MYC liaison or call us on +61 8 9253 0121.