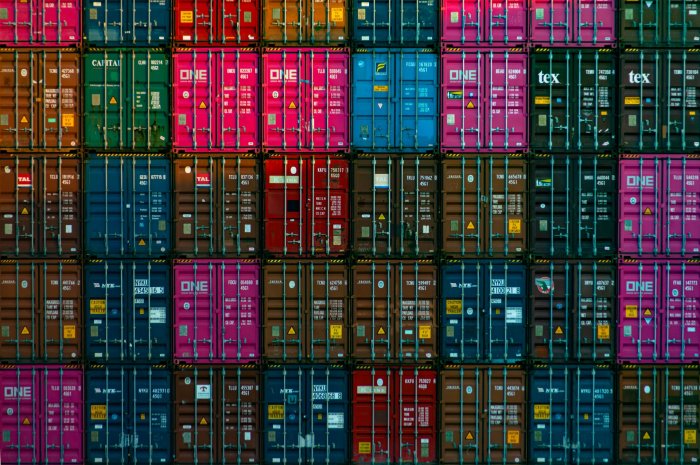 As we head into February, the Omicron variant is continuing to wreak havoc on the shipping sector, with staff shortages and container delays across Australia and the globe.
Empty containers are becoming increasingly an issue, and importers are finding themselves paying high fees as a result. We have also seen Patrick Terminals & MUA come to an in-principle agreement after a lengthy negotiation.
Freight, explained: Why are empty containers such as a problem for importers?
Australia has an excess of empty containers, but also an undersupply of goods. Why is this so problematic for the shipping sector?
There's two facets to this issue:
Australia's reduction in manufacturing over the last few years. Instead of containers arriving into Australia, getting emptied and then filled with Australian goods to ship overseas, they are coming into Australia, emptied and then left in abundance.
Terminals being short-staffed as a result of employees falling ill with COVID, being unable to clear containers fast enough.
Empty containers are problematic because they are a significant cost increase for shipping lines, especially in the midst of COVID-19. These fees are passed onto importers, who are charged for late returns of empty containers.
This means that shipping lines are ultimately receiving millions of dollars in container detention fees and importers are paying excessive fees for conditions that are largely out of their control.
What's happening in shipping this month
Here are the top news items in shipping for February 2022:
1. The freight sector is feeling shockwaves from the outbreak of Omicron over East.The problems come from not just workers being sick and needing to be rigidly tested, but also the effect of workers experiencing 'COVID hangovers' and not being able to perform at their best.
The concern comes as there were two reported workplace accidents at the end of last month.
2. Patrick Terminals has announced that it has come to an in-principle 4-year enterprise agreement with the Maritime Union of Australia (MUA), which will be voted on shortly by the MUA members.
The agreement looks to resolve the long delays at Patrick Terminals in Sydney, Melbourne, Brisbane and Fremantle.
3. There will be a new 'temporary tariff' introduced by the Victorian International Container Terminal (VICT) to recover 'extraordinary costs'. The charge will be applied to transport companies.
The increase has sparked conversation over the fact that the VICT increase will be $3.97 (excluding GST), much lower than the per container charges of other transport operators.Read more about the fee changes here.
4. Empty container delays and operator charges are having a heavy impact on supply chains, with container transport operators experiencing between 5 to 20 per cent reduction in available staff.
A portion of the delays come from an inability to get containers through biosecurity measures (including BMSB verification inspections) for up to 4-6 weeks.
5. Please note that the Qingming Festival is coming up in April and will be celebrated from the 3rd of April to the 5th of April in China & Hong Kong. Many offices in China & Hong Kong will be closed during this period and there may be shipment delays as a result.
If you have any questions or feedback, please don't hesitate to get in touch with your MYC liaison or call us on 1800 434 111.