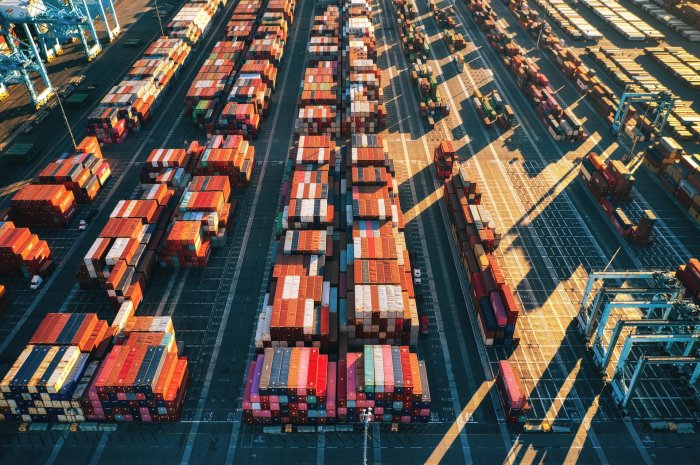 New charges and the expectation of upcoming freight rate increases have seen rippling effects throughout the shipping industry in late March and early April.
With the increase in blank sailings in recent times, we've also provided some insight into what exactly blank sailings are and why they happen.
Blank sailings: What are they, and why do they happen?
A blank sailing is a sailing that has been cancelled by the shipping carrier. This means that the port in question is being skipped, or that the entire "string" (set of ports) is being cancelled.
Blank sailings often happen because demand for space on vessels is low, because the carrier is behind schedule, and / or due to bad weather conditions in a certain port or ports.
The carrier may then consolidate shipments from multiple vessels into one sailing as this is generally more cost-effective for them and increases efficiency.
Shipping updates and news in April 2023
1. Freight rates, despite expectations, are not set to increase this month.
In last month's update, we saw freight rates begin to ease, providing some relief for Australia's importers and exporters. However, in late March, news of the intention to apply General Rate Increases (GRI) per TEU from carriers spread across the market, which then resulted in a quieter market in the first half of April than carriers expected.
However, freight rates have not increased and will remain unchanged until 14th May (excluding China). Talks of GRI have been placed on hold since vessels are not at capacity.
2. Make sure your shipments are prepared ahead of Golden Week celebrations. In late April to early May, Japan will be celebrating 'Golden Week'. As a result, we expect to see an increase in volume, so make sure to plan ahead and account for the Golden Week celebrations in your shipping plans.
3. VICT ports to introduce charges from June 2023 for incorrect reefer container readings and mis-declared weight on containers.
As of 1 June 2023, VICT (Victoria International Container Terminal) ports in Melbourne has announced that it will be implementing charges for incorrect reefer container readings and mis-declared weight on containers.
The charges have been attributed to the effect of geopolitical events and the COVID-19 pandemic on the global economy over the past 18 to 24 months.
We expect to hear soon from the other major Australian ports to also implement this new policy.
Read more about the VICT charges here.
4. ASL reduces sailings to just once a month. Asean Seas Line (ASL) recently reversed its plans to expand the Australia China Express (ACX) service, and have announced that it will begin to withdraw the service.
ASL will, in the future, be reducing their sailings from fortnightly to once a month.
If you have any questions or feedback, please don't hesitate to get in touch with your MYC liaison or call us on +61 8 9253 0121.