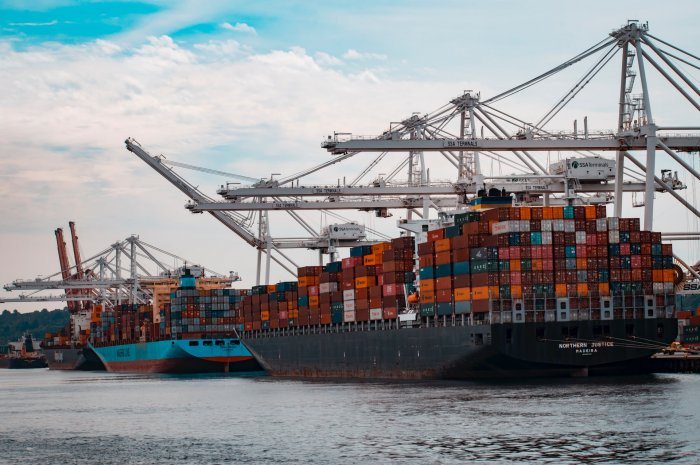 As we come into the new year, global supply chains continue to feel the effect of port congestion in China, and the trend of fee increases and new charges by logistics companies continues.
Introduction of AUS-India Free Trade Agreement
The Australia-India Economic Cooperation and Trade Agreement (ECTA) entered into force on 29 December 2022.
On December 13, the Australian Border Force released new advice on the Entry into Force of the ECTA. The Customs Notice sets out preferential rates of customs duty that apply to goods deemed to be Indian originating.
You can read more here or see the specifics of the ECTA here.
Shipping updates and news in January 2023
1. Patrick Terminals increases existing charges and introduces new landside charges from March 2023.
You can read Patrick Terminals' statement here, or read the Container Transport Alliance Australia's analysis of the fee increases here.
2. Please note that businesses in China will be closed from 21st Jan to 27th Jan 2023 in observance of the Chinese New Year. This may result in further freight delays.
3. Latest COVID-19 outbreak in China sees increasing congestion in Chinese ports. With China's most recent COVID-19 surge, freight booking cancellations are increasing and congestion is building off the Ports of Ningbo and Qingdao. This is adding extra weight to the already strained Chinese ports.
4. DP World introduces Energy Charge. Logistics company DP World will be increasing fees and introducing several new charges, including an Energy Charge that will apply to all import and export containers handled by DPWA Terminals.
The Energy Charge seeks to cover variations in fuel and electricity prices, and will be added to each container transaction.
The increased charges are set to be effective from the start of February 2023.
5. Introduction of weight mis-declaration at DPWA in Melbourne. Effective as of 2 February 2023, DPWA will be introducing a "Pondus" charge for weight mis-declarations at their Melbourne facility.
Import containers are statistically sampled and weighed on the Pondus stand, which is a calibrated weighing device. A fee will be applied on units with an absolute weight variance greater than one metric tonne compared to the declared weight.
If the absolute weight variance is less than a metric tonne, there will be no charge incurred.
The applied fee will be AUD $232 plus GST, per import shipment.
If you have any questions or feedback, please don't hesitate to get in touch with your MYC liaison or call us on +61 8 9253 0121.